hi! nice to meet you! sorry again for the absence... I've been up to my ears in candlewax getting ready for the
Craftacular
! Once that's done, I won't get to rest either as I just got my first wholesale order!
Sprout
, located on Grand St & Kent in Williamsburg (Brooklyn) has ordered six owls (three white, three grey) for mid-December. So if you're in Brooklyn (and don't come to see me at the Craftacular?!) you can swing by there. It's such a cute gardening shop - with little cactuses, flowers and other assorted greenery. I can't keep anything alive (plant wise, my cats have done ok, but I guess that depends on who you ask) so I may be purchasing a cactus... hmmm...
In addition, I have finally set up an
Etsy shop
! There's nothing in it! Seriously... but I do have some "shop news" up and a banner so that's worth a gander, eh? I'll be listing anything that doesn't sell at Craftacular, and also listing additional candles/books/the like mid-December... right after I sell to Sprout.
But this post wouldn't be complete without some pictures, and because I have lost my card reader somewhere in my room (you can't take a step without knocking over a stack of half-carved encyclopedias) I have no digital photos, so I leave you with this...
Inspired by a blog I like to read,
Icing
, here is Things I Love Thursday, which roughly looks like a "Things I want for x-mas Thursday" list. Either-or... hope you enjoy these lovely items and browse their shops!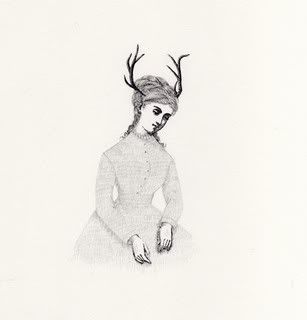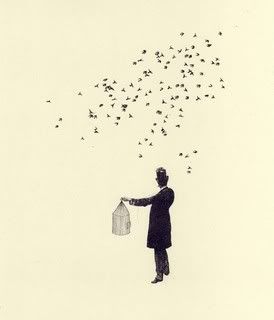 ohmycavalier
, let me count the ways I am in love with you and your prints. Can we please talk about this? I have long been eyeing the print on top, "my arms are empty but never my heart" and have reently also fallen in love with the one on bottom, called "Central Park March 6th 1890". Incidentally, during the writing of this blog the bottom print was purchased! Take a look at her prints... they are all so pretty.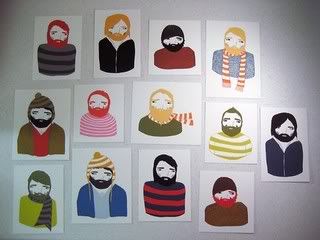 Speaking of prints, you know I am a fan of
ashleyg
. I own two of her prints ("I like your scarf" and "hello september") and am amazed with my discipline that I haven't already snatched up one of her bearded men. I think I feel slightly guilty about being attracted to a print but really... look at that handsome lumberjack. He walked straight outta Brooklyn and into ashleyg's studio.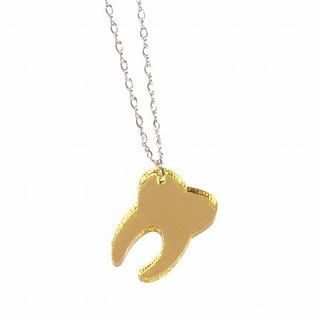 This necklace is from
brookadelphia
, who will also be at the Craftacular. I will probably get it there. It reminds me of my good friend Craig Murphey, who loved molars.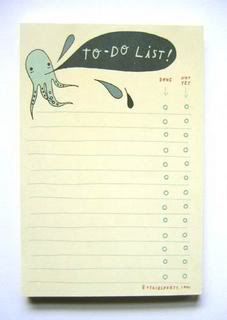 This is the perfect gift for the endless list-maker in your life. In my life, that's me. I love making to-do lists and checking them off (actually, I use an 'x'). In fact, sometimes, I will write in things that I have already completed just so I can get the satisfaction of that check. Speaking of to-do lists, have you ever looked at
to-do list
the blog?
I am also super into the jewelry making goodies from etsy seller
fancyfeast
, even though I am not a jewelry maker and refuse to start doing that because I really don't need another crafty interest. It's not helping my passion (read: embarassing obsession) for obscenely cute items. Bows and hearts and kittens... it's like a rainbow exploded over there.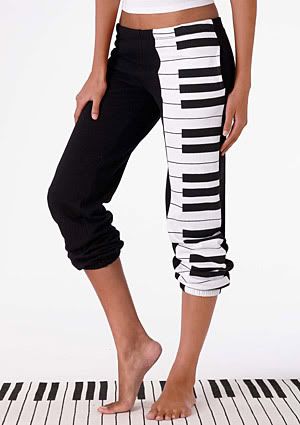 This last "thing I love" is not handmade but that only makes it slightly less awesome. I mean, come on... keyboard
sweatpants
. That's hilarious. They make me want to join an 80's cover band (because I needed another reason to want that...)
much loves. When I find my card reader I will be posting some pictures of craftacular crafts!
xo, Kristen