We have a few x-mas traditions in my family: getting new pajamas on Christmas eve, stockings-first during present opening, and my favorite: a new ornament each year to put on the tree. As you can imagine, a have quite a very ornaments (at least 23, plus several "baby's first christmas" ornaments and whatever else my mom wanted me to have.) But my favorites are the ones I've made myself throughout the year. Here's a little tour...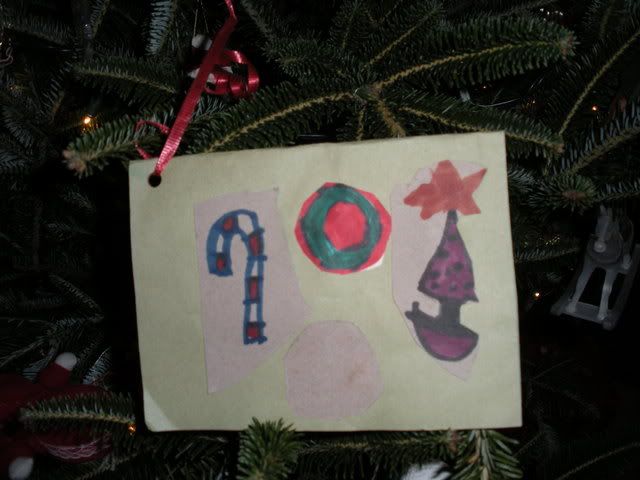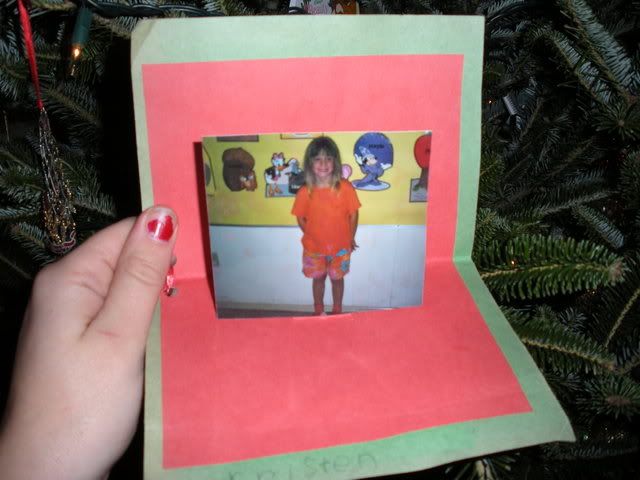 This one I made in Kindergarten. My favorite part about this card ornament is not the doodles on the front, but the fact that the pop-out picture of me on the inside is totally seasonally inappropriate. I mean - they couldn't tell us to wear Christmas colors for one day? Not only am I wearing shorts, but I'm wearing BRIGHT ORANGE FLOWERED shorts with matching shirt. Fashionable, I was.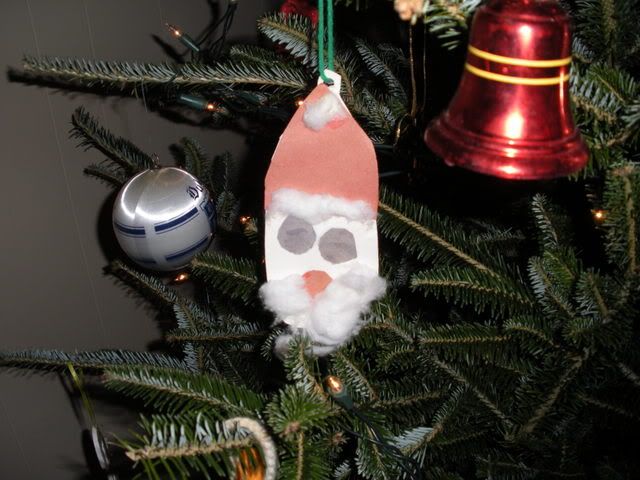 Here's a blue-eyed Santa I made, possibly in first grade.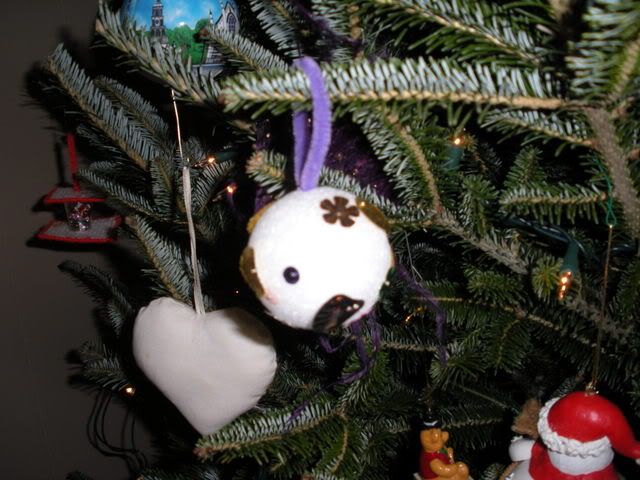 I made this crap-tastic "ball" ornament at McDonald's one year - I kid you not. And yeah, it's pretty much what it looks like: a styrafoam ball with jewel-y things pinned to it.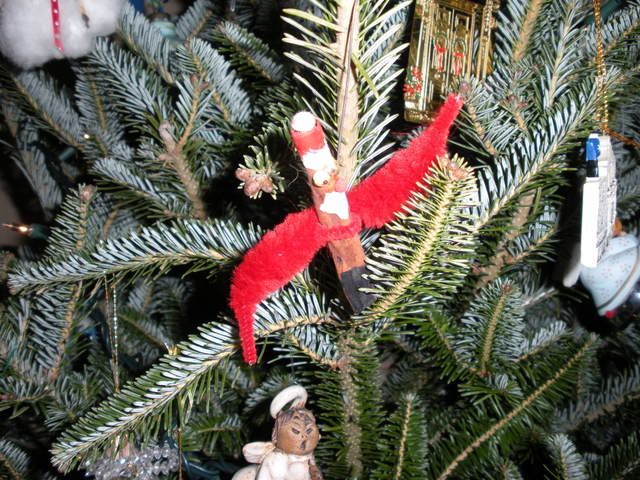 This one's pretty cute - a cinnamon stick santa/angel thing. I think it's a santa/angel because although it's painted with a santa hat and beard, it's got red pipe cleaner wings.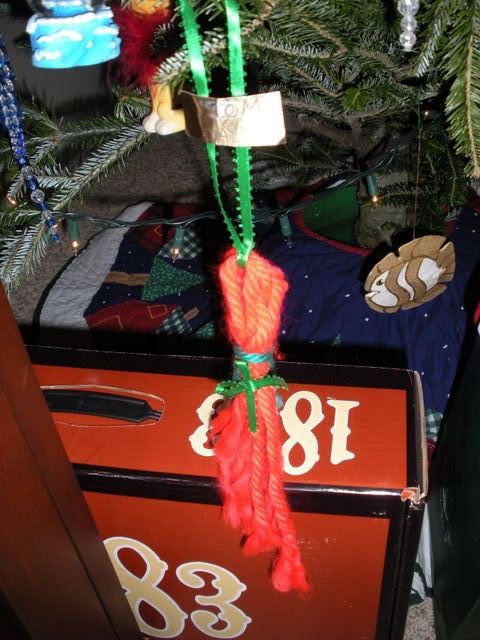 Ok, seriously? I know for a fact that this is a "doll" and yeah, I know what you're thinking?: wtf??!! See the part at the top, above the green ribbon, is supposed to be the head. This possibly, at one time or another, had arms and legs, but in more likelihood I just had a big imagination.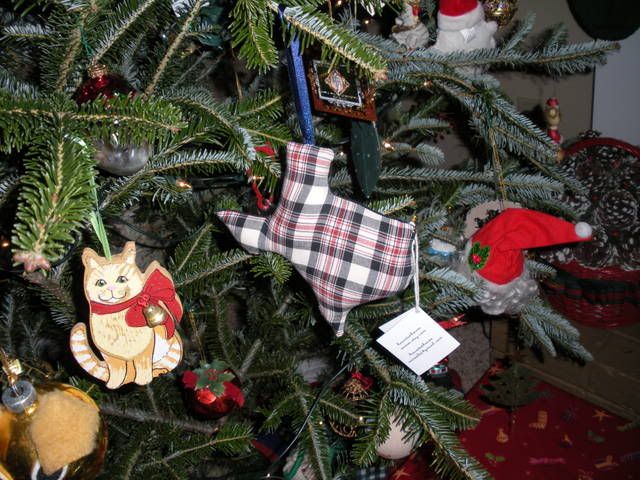 This is a TX ornament I made my parents this year, so it's obvious I have gotten a lot better at my ornament-making.



Now, this one is not a handmade ornament, but it is hands-down my favorite ornament on the tree. This is the "devil angel". It was a gift to my mom from her boss. It's not supposed to be a devil-angel, but just an angel-angel, but for serious, this is the most demonic looking ornament ever. It's become my duty to put it on the tree.