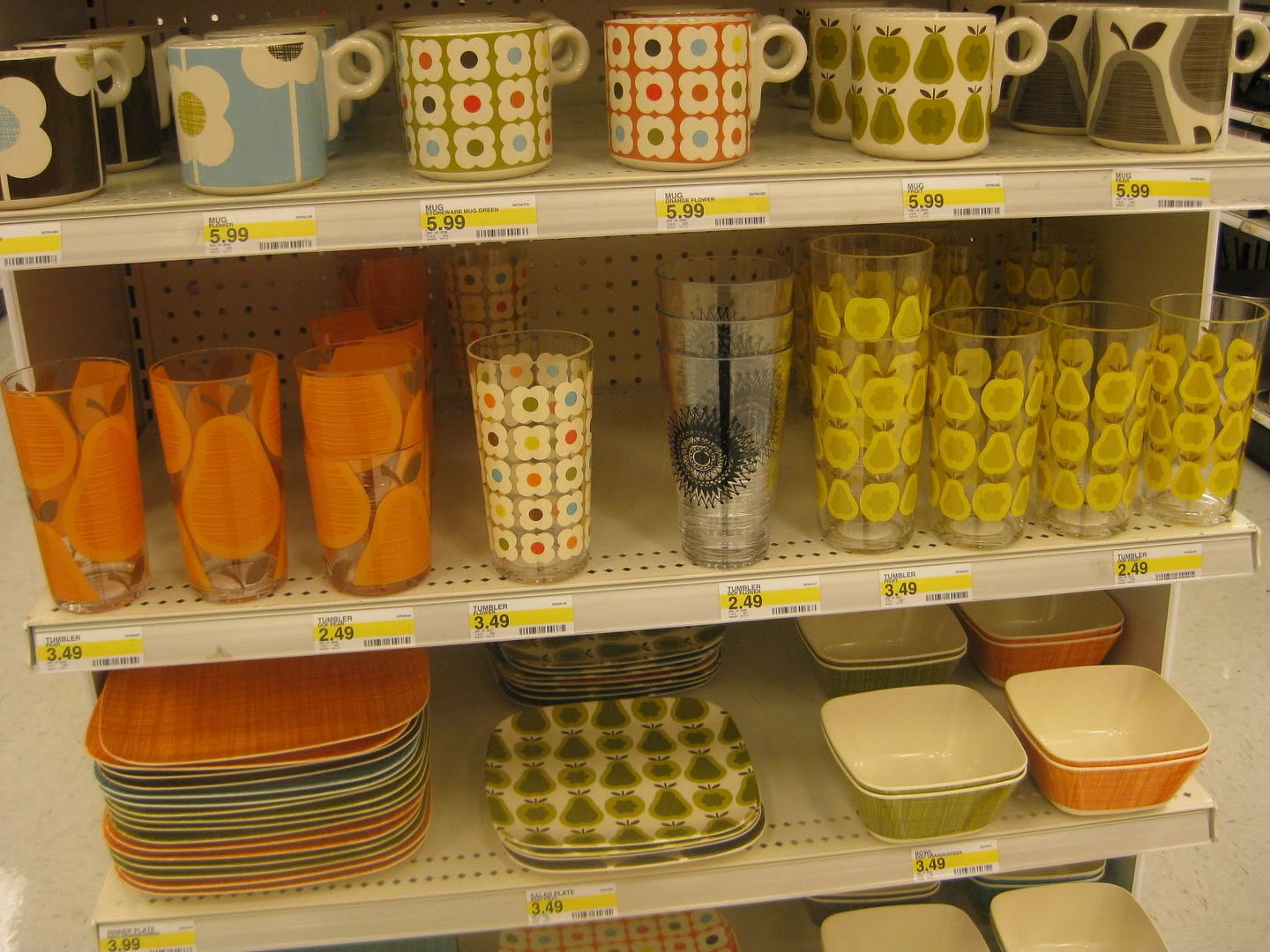 Things have felt slow as molasses here and over at the
shop
, but that also has to do with the fact that I've been moving for the past week. Remember that time I thought it was a good idea to "just take the big stuff" in the uhaul we rented? Oh yeah, not such a great idea ten car trips later. Either way, I did make time in my schedule to take new pictures of flask books, which will be up tomorrow, and also to check out the much anticipated Orla Kiely for Target collection.
Meh...... In general, yeah, it was super cute but way to over priced. I mean $20 for a freakin plastic bowl with some vintage styled pears on it? The fault is not within the design. Sometimes it's better to get that new "vintage-style" houseware and not have to deal with the glass being thin or the couch being smelly. Not so with this collection.
Not to mention the cutest item that I was awaiting was crap-tastically made! Seriously I couldn't even get the lids on straight on these jars. Although, they were ceramic, not plastic as I thought.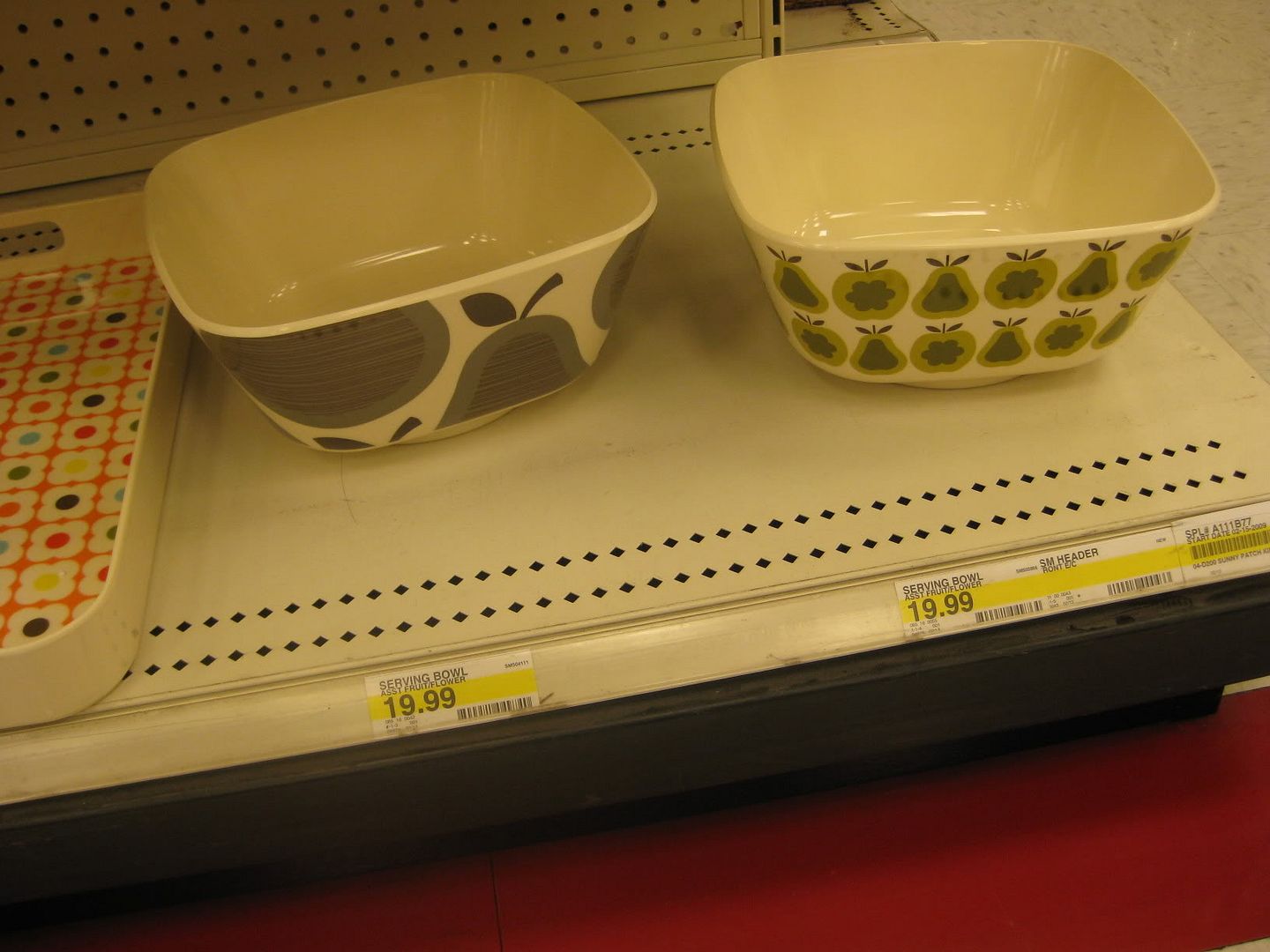 I did think the bowls were cute, as well as some of the plastic cups, but not worth the price tag.
Some woman got pretty excited over the plastic pear-printed cake stand, gushing to her non-plussed boyfriend/husband that "ohmygod my mom had one just like this!!!". I can only imagine her head would explode if she went into one of the vintage stores off North Loop.