Image from The Hairpin
Did you have American Girl Dolls as a kid? I did, and I was obsessed. That's why I loved this article on
The Hairpin
about
How Your American Girl Doll Shaped the Rest of Your Life
, or more accurately, what your American Girl Doll says about
you as a person
.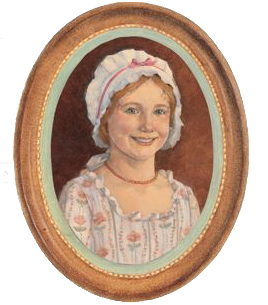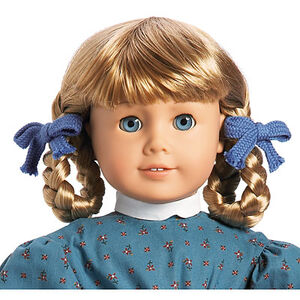 Images from
American Girl Doll Wiki
(seriously!) PS - a quick perusal of this website and I found out that my two dolls are now archived! What! I never finished buying their full set of clothes!
I was lucky enough to have two American Girl dolls - Kirsten and Felicity. The article seems pretty spot on for a mix of the two dolls reflecting my personality - I grew up obsessing over Colonial Williamsburg, crafts,
Little House on the Prairie
, and yes, maybe even feeling like I was a little
too
unique sometimes. I loved Kirsten because her name was
almost
the same as mine. While most kids went to Busch Gardens, I ran down the streets of Williamsburg with vigor, clutching my Felicity doll, who was indeed wearing a matching dress to mine. I also grew up "inexplicably drawn towards crafts like knitting, jam-making, and quilting" - um, hello - this blog anyone??
I also agree with the paragraph on the Samantha doll. Samantha, for whatever reason, was a status symbol. I never thought I was "cool" enough to own her, and was endlessly jealous of the Samantha-owning girl up the street.
Another thing I loved about American Girl Dolls? The books! They were so infused with history... and the fact that I could geek out on a history book while clutching a doll that resembled the main character was awesome.
Did you have American Girl Dolls? If so... do you think your description fits you?
ps - all these new AG dolls are blowing my mind! They've got a hippy! And a "sassy NYC girl". Hah!