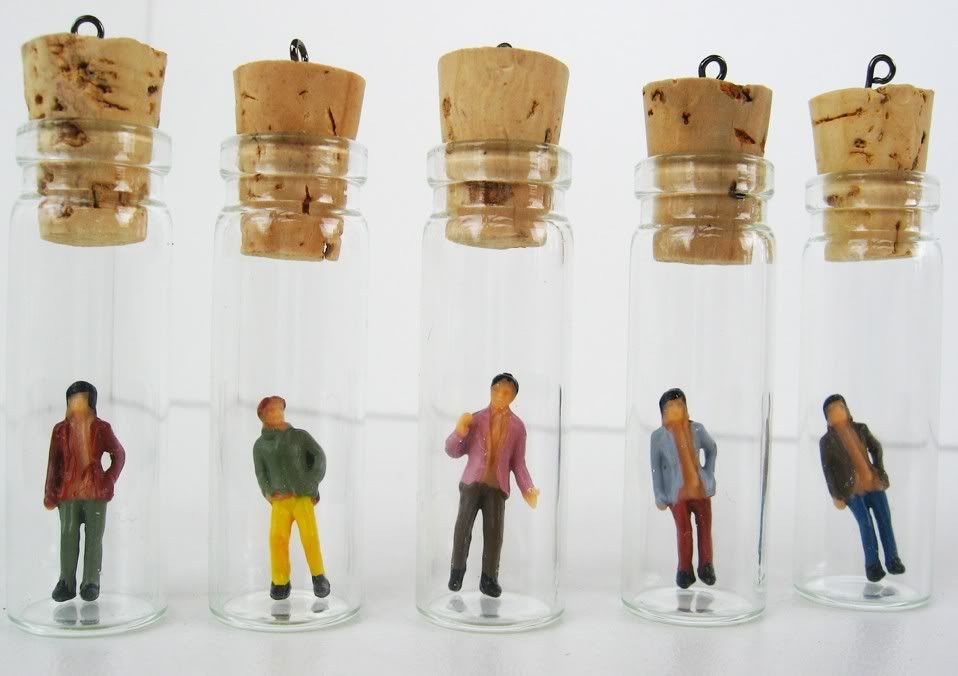 When I was single, my mom would give me one of those
"Grow a Boyfriend"
figurines every Valentines Day. Ha ha, very funny mom! I gave her a
"Grow a Therapist"
in return one year, and haven't received an incredible growing boyfriend since.
I think this
Boyfriend in a Bottle
from etsy seller
Gnome Sweet Gnome
is a nice alternative to the standard Grow a Boyfriend. Plus, it's got me humming that Smith's song "Girlfriend in a Coma".
Boyfriend in a bottle, I know, I know... it's serious.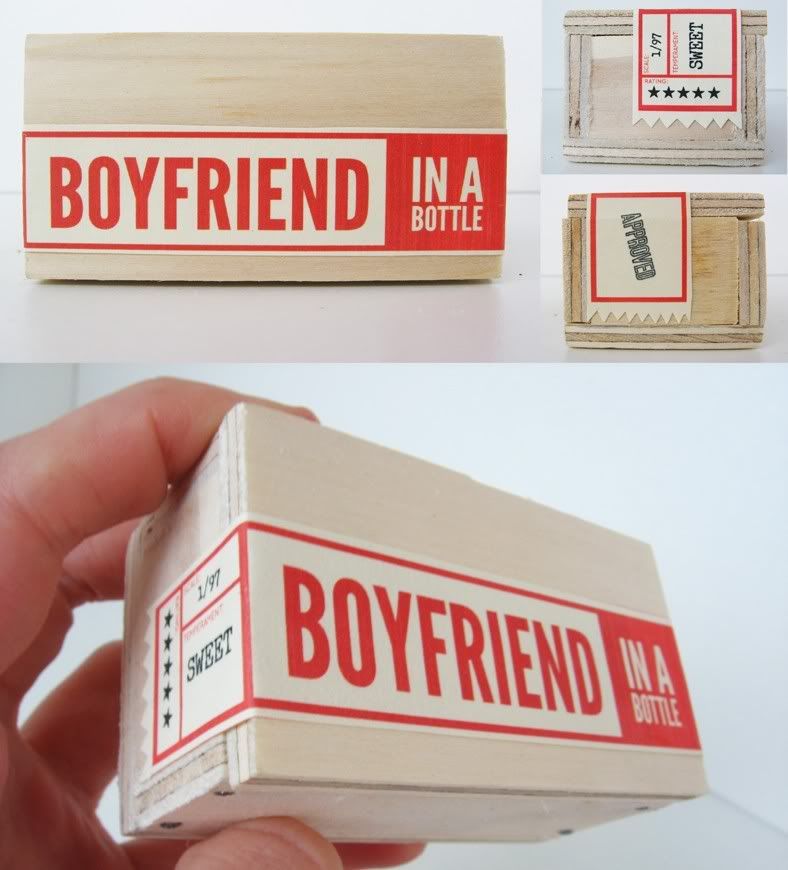 PS, what's more awesome about this little dude? The boyfriend in a bottle, or the amazing packaging it comes with?
edit: The amazing folks at Gnome Sweet Gnome have offered Pommes Frites readers 15% off everything in their shop from now 'til Valentine's Day! Use coupon code at checkout: LOST15.