Our dog Max's biggest weakness - his kryptonite, if you will - is a blanket. Put one down on your lap or the couch next to you, and he will be under it in 10 seconds flat - even if he doesn't like you or just met you. When I saw this sleeping bag/blanket/amazing sea-themed creation from etsy seller
RikaRika
, I knew it was something both Max and I would love.
He gets the sleeping buddy, and I get to have an adorable
Narwhal
around.
Best model ever?
Better yet, I could have an adorable
shark
around.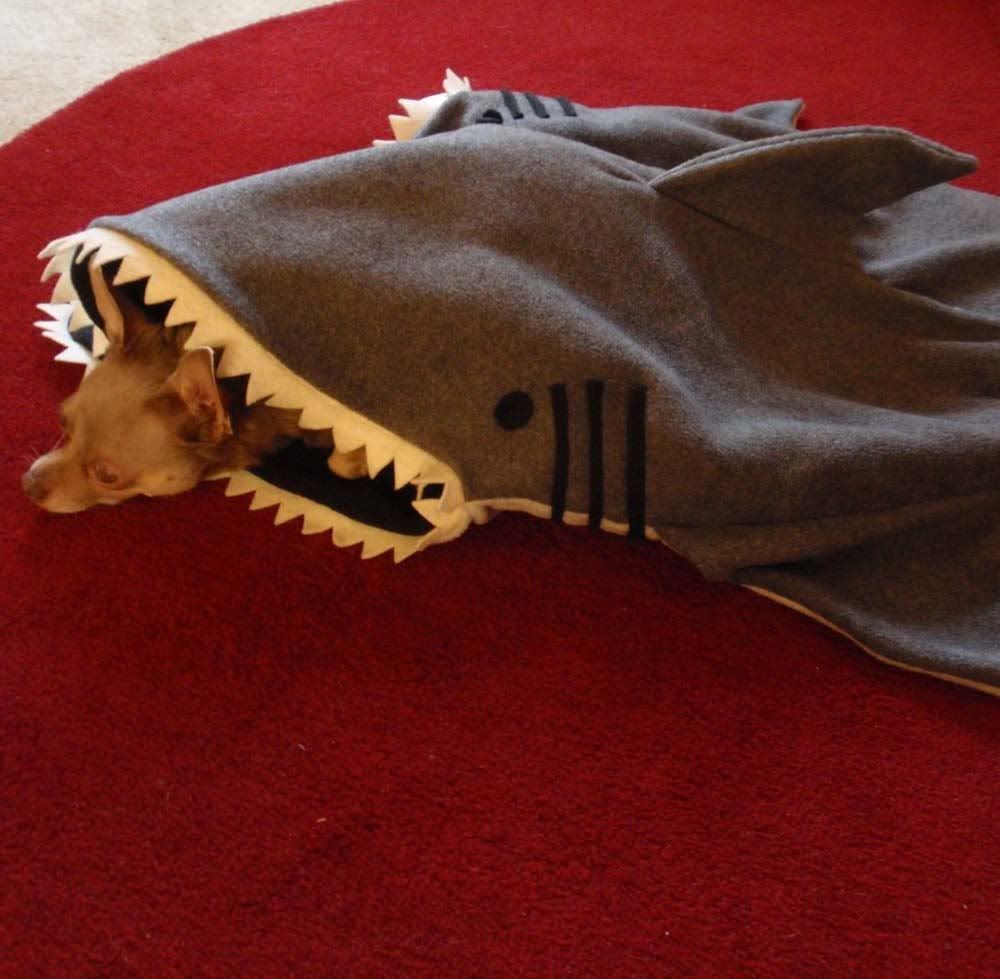 She has a ton more pet cozies in
her shop
, including grizzlies, alligators and killer whales. Cute. overload.